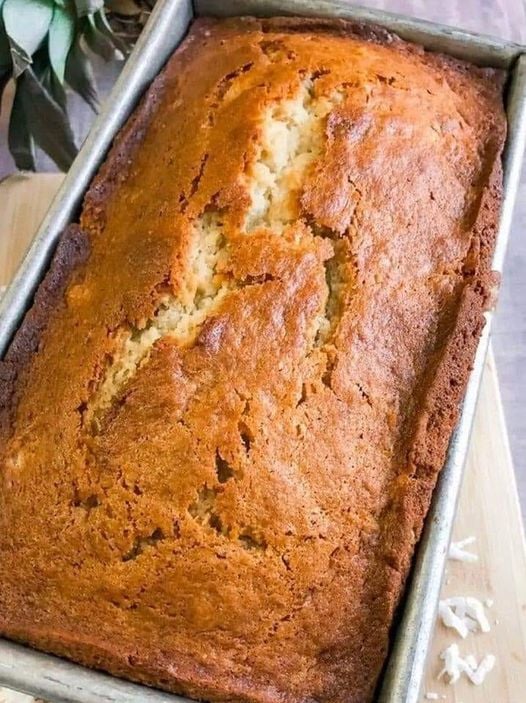 Ingredients
1/2 cup butter softened
1 cup sugar
2 large eggs
1 very ripe banana mashed
8 ounces crushed pineapple (do not drain)
2 cups flour1 tsp baking powder
1/2 tsp baking soda
1/4 tsp salt
1/4 cup shredded coconut
Directions
Preheat oven to 350In a large bowl cream butter and sugar together with a mixer until light and fluffyAdd eggs one at a time and beat to incorporateStir in mashed banana and pineappleIn a separate, medium sized bowl, sift together flour, baking powder baking soda, and salt.
Add to wet ingredientsStir in coconut flakes shredsPour mixture into a greased loaf pan (9 x 5) Bake for 60 minutes or until a toothpick inserted comes out clean.
More of Delicious Recipes You'll Love!
MANDARIN ORANGE CHEESECAKE SALAD
MAGNOLIA BAKERY BANANA PUDDING