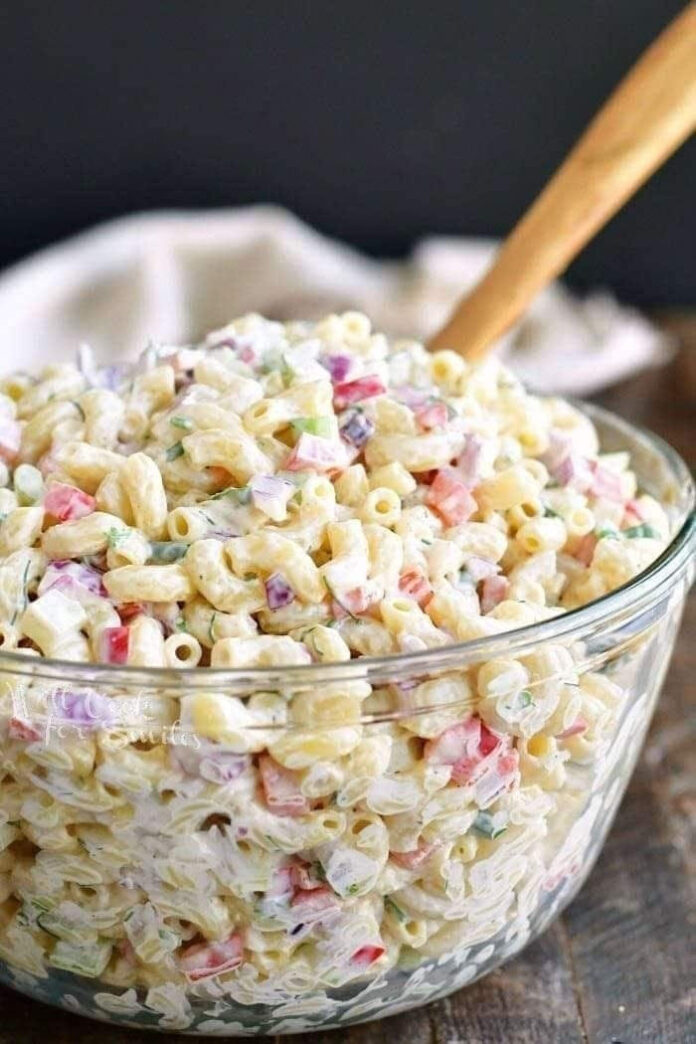 Have you ever tried something so wonderful you can barely stand it…and something that you're even more amazed that you actually made. This is one of such recipes. You'll feel as if you've died and gone to heaven after making this BEST Macaroni Salad.
Simple and straightforward! This recipe is a huge hit with my entire family. I'd make this every day if it weren't for them! Give it a try; you'll enjoy it! You'll need the following items to make this recipe:
Ingredient
4 cups uncooked macaroni
For the vinaigrette
1 cup of mayonnaise
1/4 cup white vinegar
2 tablespoons of sugar
2 tablespoons of Dijon mustard
Salt and pepper
1/8 teaspoon cayenne pepper
1/2 cup green onions
1 cup diced celery
3/4 cup diced red bell pepper
1/2 cup diced jalapeno
1/2 cup grated carrots
Preparation
Cook pasta according to package directions.
In a large bowl, whisk togeether the mayonnaise, vinegar, sugar, Dijon mustard, salt, pepper and cayenne pepper.
Add the vegetables, then the cooked and drained pasta.
Cover and refrigerate a feew hours before serving.
The following video shows you eeach of the preparation steps in detail to show you each of the steps you need to follow to make this tasty macaroni salad that everyone will love.
More of Delicious Recipes You'll Love!
MAGNOLIA BAKERY BANANA PUDDING
PHILLY CHEESE STEAK CHEESY BREAD