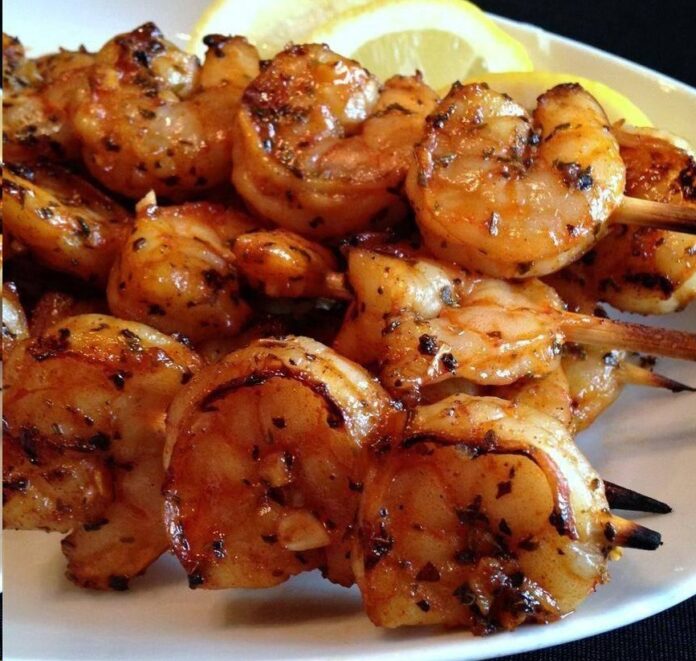 Ingredients
2 lbs. Large shrimp tails on, but otherwise peeled and deveined
2 tsp. Paprika
2 Tbsp. Minced garlic
2 tsp. Italian seasoning
2 Tbsp. Lemon juice
¼ C.Olive oil
2 tsp. Dried basil
½ tsp. Pepper
2 Tbsp. Brown sugar
Salt to taste
Wooden skewers
Instructions
1 – Place the ingredients except for the shrimp into a large mixing bowl. Stir to combine well.
2 – Add the shrimp to the bowl, toss to coat in the mixture, and marinate for several hours.
3 – Thread about 5-6 shrimp onto each wooden skewer.
4 – Heat an indoor or outdoor grill, and grill the shrimp evenly on both sides until cooked through.
5 – Enjoy!
You Might Also LOVE:
PHILLY CHEESE STEAK CHEESY BREAD