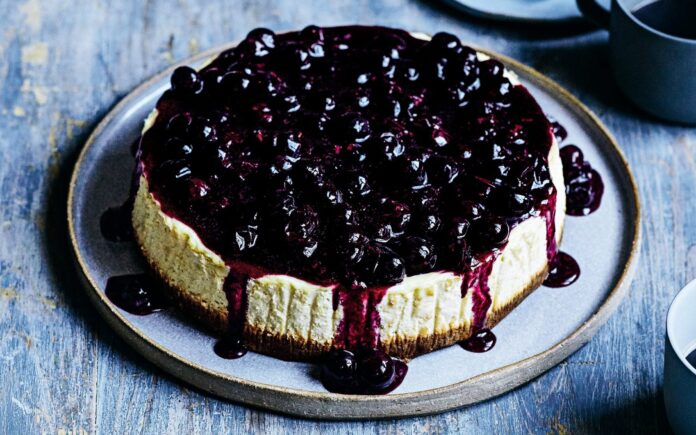 Ingredients:
-1 Box of Graham Crumbs
(Or buy one already prepared)
-one 8 once package of cream cheese (softened)
-1/3 cup of sugar
-2 tsp. vanilla extract
-1 cup of sour cream
-1 1/2 cups of cool whip
Instructions:
1- Prepare graham crust according to box instructions (or buy one already ready)
2- Beat cream cheese until smooth
3- Add in sugar and mix well
4- Add vanilla and sour cream, mix well
5- Fold in cool whip
6- spoon onto graham crust and chill 4 hours
You can use any topping you would like.
If you liked the recipe for Lemon Biscuit and Poppies, we suggest you enter our category of Biscuit Recipes.
Enjoy!