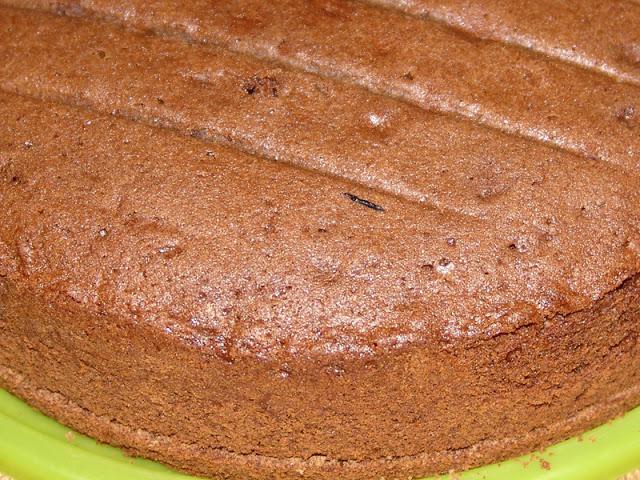 We're in strawberry season and I've decided to take advantage of them as much as I can.
In my house they are not anything decided to change or try new recipes, every time I do something different I can not insist that they try it but I as I do not insist on it I just do it and I leave it in sight so that if they want and without pressing they try it what needs to be done!!!!
Well! On this occasion, I made a similar thing but do not wait for them to give me their opinion as I always do to distribute them before they were tested.

I have already made this recipe several times because on this occasion I could not resist and I tried them but well tested! Since in the end I couldn't resist and Ate a couple of them. And they were……….HHH!!!
Also, comment that I did several tests and in the end before deciding on a recipe, but as I also made a few small modifications to adapt it to my liking and to be able to get as much flavor as possible from cream, so when filling them with the strawberry will remind us of the simple strawberries with cream.
These cupcakes I have distributed to all my friends and colleagues both gym and dance and tell you that everyone who likes strawberries have loved it.
Recipe:

About 12 cupcakes come out
2 large eggs
1/2 cup sugar
1/2 cup thick cream or sour cream (creme fraiche)
1 cup flour
A pinch of salt
1 teaspoon chemical yeast
1 tablespoon sunflower oil
FILLING: Homemade strawberry jam recipe
Coverage:

250g 35% cream
250g mascarpone cheese
90g sugar
To decorate you can put small or large cut strawberries, wash well and leave the rabbit as it is very decorative can be wet with a little strawberry syrup or just spread the strawberries in a little chocolate
Development:
Heat the oven to 200 or
Separate the whites from the buds.
Beat the buds with half the sugar.
When you have bleached the ingredients that we add to make it gently and with rods.
Add the oil, mix and add the cream, mix.
Mix the flour with the yeast and assemble the whites with the sugar we had left and the pinch of salt.
1 Now we add half the flour and half the whites, the rest of the flour but mixing well and without being lumpy and now we finish carefully adding the remaining whites.
2 Put the dough in the capsules, filling them only halfway.
Put in the oven already hot and lower to 180 or for about 15 minutes or until golden brown.
3 Once cold make a hole in the center and fill with the strawberry jam.
4 Mix the cream with the sugar and mascarpone and ride until hard as the whipped cream.
5 Put in pastry sleeve with curly mouthpiece and garnish each cupcake with a screwed churro
6 Put the strawberries to our liking.
Note:
the jam I put on them is homemade, try not to cook it too much so that the strawberry would be a little whole, nor sweeten it too much so that the contrast of the cream with the acidity of the strawberry is noticed.
CAKE WITH CHOCOLATE CAKE FROM "COLA CAO" OR SIMILAR
I found this recipe when I was looking for new biscuit recipes online, and I also remembered at the time that I had bought soluble cocoa from the Barry brand similar to Cola Cao, so it was the right time to try this recipe.
The cake is very simple is chocolate mousse with cherries in syrup and decorated with whipped cream. Also, take advantage since towards this cake has returned has taught with the manga the decoration that I made in an old cake but that I have not yet published since the decoration of this is a bit Christmas I did not want it to spend too much time for its publication.
This cake I made for New Year's Eve and has its anecdote since in the end it ate on New Year's Day and was shared among a lot of neighbors since as it was great my husband dedicated himself has divided it among them.
RECIPE OF THE CHOCOLATE CAKE OF "COLA CAO":
The measurements are from a glass of those sold with cocoa creams (Nocilla, Nutella……)
A glass of sunflower oil
A glass of sugar
A glass of milk
Two glasses of flour
A chemical yeast envelope ( Royal ) ( 16 gr )
A glass of Cola Cao or similar
4 eggs
Heat the oven to 160 or only below.
Whisk the eggs with the sugar until they mount, slowly add the oil and then gently add the milk, mix the rest of the ingredients and add them to the previous mixture little and without whisking too much.
Put in the oven already hot and let it cook for about 50 minutes or until cooked through. The sponge cake is very high pus I made it in a mold of 24 cm and reach almost 10 cm.
TARTA RECIPE:
Cola Cao Chocolate Cake ( 3 slices )
Chocolate mousse recipe
Syrup to cherry liqueur
Homemade cherries in syrup recipe
500g of whipped cream to cover and decorate
A few hollies leave in fondant and anise perlites to decorate
Elaboration:
1 Put the bottom slice of the cake in the sponge pan lined with baking paper or film, wet it with the syrup.
2 Put all over the base the spread cherries, pour on half the chocolate mousse.
3 Put another slice of sponge cake and soak it with the syrup, pour on the rest of the chocolate mousse.
4 Finish the last slice of cake and wet it with syrup.
5 Cover with film and put in the fridge to harden for 6 to 8 hours.
6 Unmould and cover with a thin layer of whipped cream
7 Finish decorating to our liking.
As you can have seen I decorate the cake with pastry sleeves and I only put a few hollies leaves on fondant, I also put some perlites around it.
This time I can show you the cut so you can see how juicy it was.
RECIPE FOR MUFFINS OR CHOCOLATE-HEAVY BISCUITS
Oh! First of all the photo does no justice to the cake.
I found this recipe online and although the recipe was for muffins I made a cake with it came out! Delicious! After that, I gave the recipe to my gym mate, because according to her her son is addicted to chocolate and otherwise not but chocolate carries Enough!
She planned to do it for a holiday but in her thought, she was making muffins or a cake covered in cream.
As he told me and showed me with the cell phone photos he did both and total success! I loved both of them:
Recipe:
230g plain flour
50g pure cocoa
150g sugar (I put half brown sugar)
1 envelope of royal yeast ( 16 g )
2 Greek yogurts
80g sunflower oil
2 eggs
2 tablespoons milk
150g chocolate nuggets
Development:
-Beat the eggs with the sugar
-Mix all the solids in a large bowl ah! minus 50g of the chocolate nuggets, mix them well.
-Add oil, yogurts, and milk gently and with few movements to the eggs.
-Add the liquids to the solids, mix gently and gently, and with about 12 movements, with that I mean the taste to integrate.
-Throw in the muffin capsules or the cake pan, pour the nuggets that leftover us over it.
-Put in the oven at 180 or already hot, if they are muffins about 20 minutes, if it is cake about 40 minutes or until cooked.